Meet with a Spiritual Director.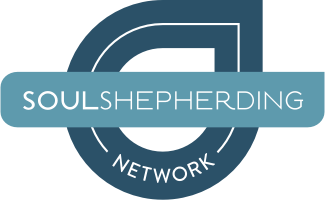 When you are busy with your work, family, or ministry it can be hard to fit in caring for your own soul. This can lead to burnout or becoming spiritually stagnant. 
Soul Shepherding's Sr. Spiritual Directors are pastors, coaches, and soul friends that have been trained by Dr's Bill & Kristi Gaultiere in their model of spiritual direction that's Christ-centered and psychologically informed. You'll receive the empathy, guidance, and prayer you need for healthy emotions, loving relationships, and effective leadership.
Developing LeadersLeading RetreatsLectio DivinaPastorsSabbaticalSabbatical CoachSpiritual DirectionSpiritual Disciplines
AnxietybiculturalContemplative PrayerEmpathy TrainingHealing of MemoriesMarriageSabbatical CoachTrauma
Church ConflictCoachingIdentity in ChristLeadershipMinistry SpousePastorsSabbatical CoachSpiritual Direction
BurnoutCoachingLeadershipPastorsSabbaticalSabbatical CoachSermon PreparationSpiritual Direction
LeadershipMinistry SpouseSabbaticalSabbatical CoachSoul CareSpiritual Direction
Orange Country, California
BurnoutForgivenessHealing of MemoriesHealing PrayerHearing GodSpiritual DirectionStages of Faith
EnneagramHealthy RelationshipsMarriageSoul CareSpiritual DirectionSpiritual DisciplinesStages of Faith
Lectio DivinaMissionariesPastorsSabbath RestSoul CareSpiritual Direction
Addiction RecoveryChurch ConflictDiscipleshipDysfunctional FamiliesLeadershipPastorsSabbaticalSoul CareSpiritual Direction
Developing LeadersImmanuel JournalingLeadership CoachingPastorsSabbatical CoachSoul CareSpiritual Direction
DiscipleshipHealing PrayerLeading RetreatsLectio DivinaPastorsSoul CareSpiritual AbuseSpiritual Direction
Ministry SpouseSmall Group LeadershipSoul CareSpiritual Direction
The Soul Shepherding Network features Sr. Spiritual Directors that have been trained by Dr.'s Bill and Kristi Gaultiere to help you thrive with Jesus in your life, relationships, and ministry. In most cases they have completed the Soul Shepherding Institute and received their Spiritual Direction certificate. The Network also includes a larger community of spiritual directors, pastors, coaches, therapists, small group leaders, and soul friends utilizing Soul Shepherding's way and resources.