You can donate to Soul Shepherding securely using your credit/debit card or by linking your bank account. Thank you!
(If you're paying for a service please click here.)
---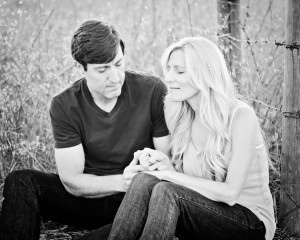 Your investment in Soul Shepherding cares for pastors and ministry leaders. Together we are partnering with Jesus to:
Prevent pastors from burning out
Restore the marriages of pastor couples
Bring renewal to church staffs and other teams of ministry leaders
Provide counseling and training for pastor couples in Mexico
Train ministry leaders to care for pastors
Soul Shepherding, Inc. is a 501c3 nonprofit ministry — all donations are tax-deductible. Thank you!
Bill & Kristi Gaultiere
Dr's of Psychology & Co-Founders
Other Ways to Give
---
Check/Mail:
Make your check payable to "Soul Shepherding" and mail to:
Soul Shepherding
4000 Barranca Parkway, Suite 250
Irvine, CA 92604
Bill Pay:
Set up bill pay with your bank account (recurring payments are also possible). Here are links to three major banks to do this: Chase, Bank of America, Wells Fargo. If your bank is not listed, go to your bank's website and search "bill pay" to learn how to set it up. You'll need the Soul Shepherding contact information above to enter as a new bill payee.
Stocks and RMD's:
You can donate appreciated stock to Soul Shepherding — you'll save paying capital gains tax and you can deduct the stock's full value on your income taxes. Or if you donate some of your Required Minimum Distribution (RMD) from your retirement account you save paying income taxes on that money. Call PMG (Soul Shepherding's account manager) at 949.752.7500.