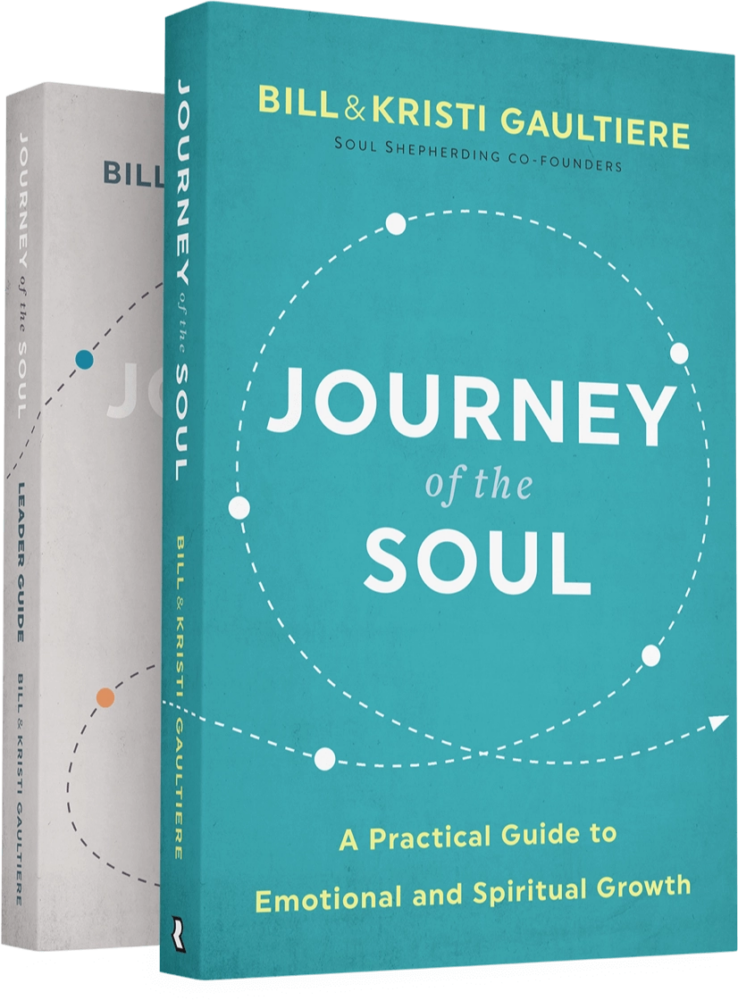 Are you feeling stuck in your faith walk? The healthy Christian life is one of continuing spiritual, emotional, and relational growth, but sometimes we feel stuck or stagnated at one stage of the journey.
Get unstuck and identify the next steps you need to take to grow emotionally and spiritually—no matter where you are or how long you've been following Jesus.
If you're looking for a great gift for the pastor in your life, you may be wondering what to get them: What do you buy for the person who spiritually …

Read More »
Our Podcast
Soul Talks with Bill & Kristi Gaultiere
Don't let busyness drain your soul. Tune in to thrive with Jesus in life and ministry.
"Bill and Kristi have been like Jesus with skin on for us. Soul Shepherding has influenced everything about the way we do ministry."
Pastors Bobby & Hannah Schuller, Hour of Power
Experience
The Soul Shepherding Institute

Spiritual formation
and soul care training

Four immersive retreats
(five days each)

Mentorship
and guided prayer
"We received spiritual fathering and mothering that we can pass along in our own ministry call."

Aaron & Laura Damiani

Pastor, Immanuel Anglican Church
"This is the most helpful leadership training program I've participated in and it's a bargain!"

Ron Thompson

Pastor, Twin Cities Church
"Jesus is the retreat master and spiritual director here. Each day has been life transforming!"

Madel Dapit

Missionary Care, Southern Philippines
"You've had a monumental influence on me, my marriage, and my church. We've made your Institute required training for our staff."
Steve Phillips, Lead Pastor of Journey Church
When you are busy with your work, family, or ministry it can be hard to fit in caring for your own soul. This can lead to burnout or becoming spiritually stagnant. That doesn't have to be your story. Soul Shepherding offers resources and training for you and the people you influence to thrive with Jesus. Founders Bill and Kristi Gaultiere are Doctors of Psychology and Spiritual Directors who have developed a distinctive approach to intimacy with Jesus, personal wholeness, and fruitful ministry which they teach in their Institute.