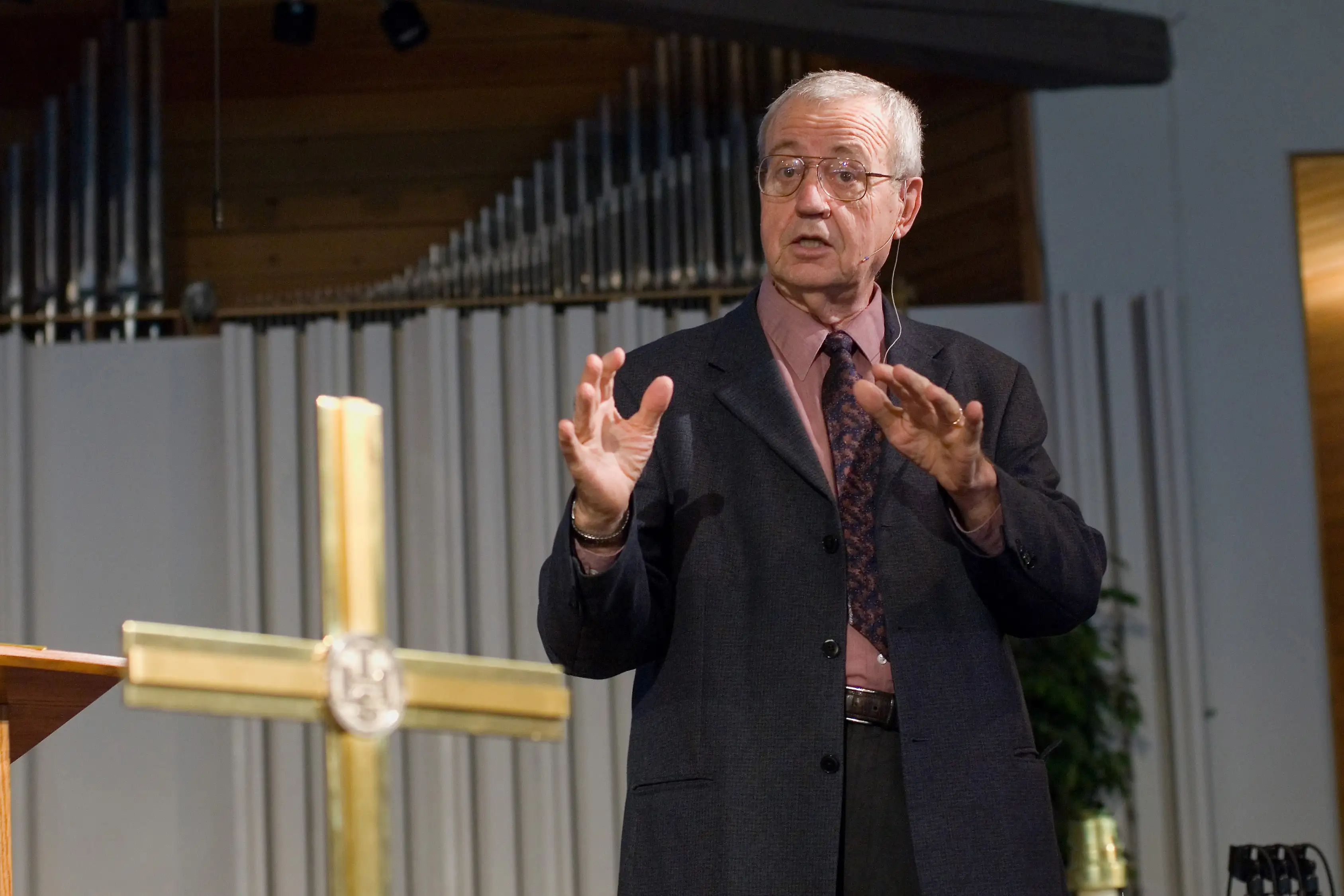 In the last decade of Dallas Willard's life we (Bill & Kristi Gaultiere) were blessed to be mentored by him and his wife Jane. I (Bill) met with Dallas and Kristi met with Jane.
We've also spent countless hours studying Dallas' books and audio seminars. We're so thankful for their investment in us personally and in our Soul Shepherding ministry to pastors and leaders!
We love to pass on to others what we've learned from Dallas and Jane Willard. One of the ways we do this is through our soul care groups for pastors.
Soul Care Groups For Pastors (Men in Ministry & Women in Ministry)
We're psychotherapists and spiritual directors and we lead a number of monthly Soul Shepherding groups for pastors and leaders in Irvine, CA. I lead groups for men in ministry and Kristi leads groups for women in ministry. There is no charge for these soul care groups, but donations to Soul Shepherding are appreciated. These are "love your neighbor pastor" groups. We've also been training Associates. These are spiritual directors, pastors, and psychotherapists who lead soul care groups like ours.
Each group begins with an insight on apprenticing ourselves to Christ in God's kingdom (from Dallas Willard's teachings). Then we share a Soul Shepherding experience that applies that idea to our lives and includes quiet reflection and prayer. Then everyone "checks in" and shares how they need prayer. These soul care groups are confidential and free (donations are appreciated!).
Dallas taught that pastors loving one another is the most important ministry of the church and our greatest witness in our community. We're carrying out Jesus' new commandment to love one another (John 13:34-35).
If you're interested to participate in one of our Soul Shepherding groups in Irvine, CA or to receive a referral for a group from one of our Soul Shepherding Associates in another city contact us.
Jesus Has an "Easy Yoke" For You!
One of Dallas Willard's best-loved teachings is on living in the easy yoke of Jesus. He often wrote and spoke on it and we talked about it in some of our conversations.
Dallas told me one time, "Bill, pastors ought to be the happiest people on earth! They can be. Let's help make it happen."
My book Your Best Life in Jesus' Easy Yoke: Rhythms of Grace to De-Stress and Live Empowered shares the key lessons on apprenticeship to Jesus and overcoming anxiety that I learned from Dallas Willard. These practical lessons and prayers led to a great spiritual renewal in my life and to the birth of our Soul Shepherding ministry.
When Dallas saw the first version of this book he remarked, "This is ground-breaking! Pastors and others will come under this teaching and develop aspects of it in their own ministry."
You can order copies on the Soul Shepherding website here or on Amazon (print or Kindle). To get a discount for large quantity orders for your church, organization, or small group contact us.