Does your heart resonate with Soul Shepherding?
Are you looking for work as volunteer, intern, or independent contractor?
Consider joining our team!
Bill Gaultiere
Founder
Bill is the founder of Soul Shepherding, Inc. He's a Psychologist (Ph.D.; PSY12036 in CA), Spiritual Director/Mentor, Teacher, and Writer. Most of all he's a Pastor to pastors and other men and women in ministry (ordained with the Evangelical Church Alliance).
As a former pastor, he's served in a mega-church and a church plant. He's also trained over 1,000 lay counselors and taught courses in Christian psychology and spirituality at the graduate school level. Currently, he and Kristi are training associates in their Soul Shepherding Institute and Spiritual Direction Training program. They also travel to speak in churches.
Bill was personally mentored by Ray Ortlund Sr. and Dallas Willard. His book Your Best Life in Jesus' Easy Yoke tells the story of his spiritual renewal from anxious living and burnout and introduces the message and way of Soul Shepherding.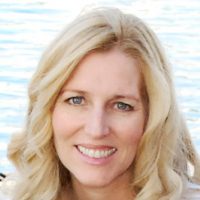 Kristi Gaultiere
Founder
Kristi is a Co-Founder of Soul Shepherding, Inc. and leads the ministry with Bill. She's a Psychotherapist (Psy.D.; LPC4 and MFT29887 in CA) and Spiritual Director/Mentor.
As a pastor's wife, mother, and ministry professional, Kristi has struggled with co-dependency and depression. She's grateful for new freedom and loves to pass on care, healing prayer ministry, and mentoring she's received, including from Jane Willard.
She specializes in care for pastors' wives and other women in ministry. She enjoys teaming with Bill as a speaker and teacher, caring for ministry couples, and offering their weekly, award-winning podcast "Soul Talks."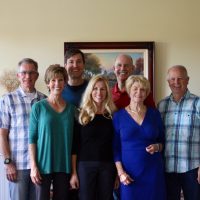 Board of Directors
Spiritual Leadership (Volunteers)
Soul Shepherding, Inc. was established as a 501c3 nonprofit organization on July 31, 2009.
In semi-monthly Board meetings Bill and Kristi help the team to be led by the Spirit of Jesus in the community, not an "agenda." Generous amounts of time in every meeting are spent in Scripture meditation and prayer to encourage us to integrate spirituality and business. All ministry decisions are based on the answer to the question, "What is the best investment of resources for the Kingdom of God?" All directors are donors and so they have a personal stake in decision-making.
Our Board Members include: Bill & Kristi Gaultiere, John Snyder (Entrepreneur, Dana Point, CA),  Margaret Snyder (Bible teacher & 12 Step Recovery Sponsor), Betty Southard (Christian author & speaker, Newport Beach, CA), Joe Johnson (Pastor, Laguna Woods, CA), and Michael Risley (Pastor, Irvine, CA).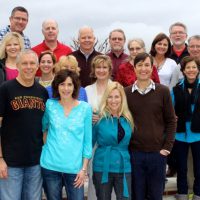 Associates
Ministry to Pastors
Soul Shepherding Associates are pastors, spiritual directors/coaches, or counselors trained by Bill and Kristi Gaultiere to care for men and women in ministry in their cities. They have independent ministries that are affiliated with Soul Shepherding, Inc. Learn how you can Become a Soul Shepherding Associate.
David Kong
Content Curator
David oversees Soul Shepherding's online platform including the website, weekly blog/email/podcast, video content, and social media outlets. He is currently an Mdiv (Spiritual Formation) student at Talbot and enjoys sharing Soul Shepherding content to care for pastors and leaders and cultivate their intimacy with Jesus.
Jennie DiMatteo
Marketing Coordinator
Jennie is a graduate from Vanguard University with a Bachelors in Business Marketing. She is responsible for expanding the reach of Soul Shepherding's resources, including books, blog, podcast, and TLC retreats. She loves to introduce new people to the ministry and it's resources.
Sue Wood
Operations Assistant (Volunteer)
She serves Soul Shepherding in the areas of accounting, bookkeeping, calendaring, and other special projects. For many years she worked as an Operations Director for an international Christian nonprofit organization. Currently she's an Area Director for Community Bible Studies in Seattle, WA. She completed Soul Shepherding's 2-year TLC program and earned a certificate in "Spiritual Formation and Soul Care Ministry."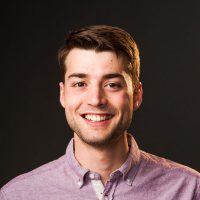 David Gaultiere
Technology Advisor (Volunteer)
David is a graduate of Westmont College with a degree in Economics & Business and works as a Product Manager at a software company in Santa Barbara. He advises Soul Shepherding on technology initiatives and other strategic projects including overseeing the design and development of this website.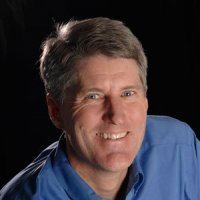 David Hartshorne
Financial Advisor (Volunteer)
David is the Principal of Orange County SMB Clients, providing financial management and consulting. He's also a graduate of "The Masters Program" in Christian leadership.
Elizabeth Holbrook
Tax Advisor (Volunteer)
Liz is a CPA and teaches accounting for Point Loma Nazarene University. She completes Soul Shepherding's annual nonprofit tax return and related forms. She also provides additional accounting advice and support.
Briana & Brianne Gaultiere
Creative Media & Photography (Volunteers)
Briana is a Senior Art Major at Westmont College. Brianne is the founder of Love & Elyse hand-lettering business. "The Bries" contribute artistic design, calligraphy, and photographs for Soul Shepherding's website and resources.