Subscribe to our weekly email devotional!
Join 5,000 active subscribers to the "Soul Shepherding Devotional" email. (Add us to your address book so they don't go into your spam folder.)
We'll inspire your intimacy with Jesus and encourage you to minister to others out of the overflow of God's love!
Example Devotional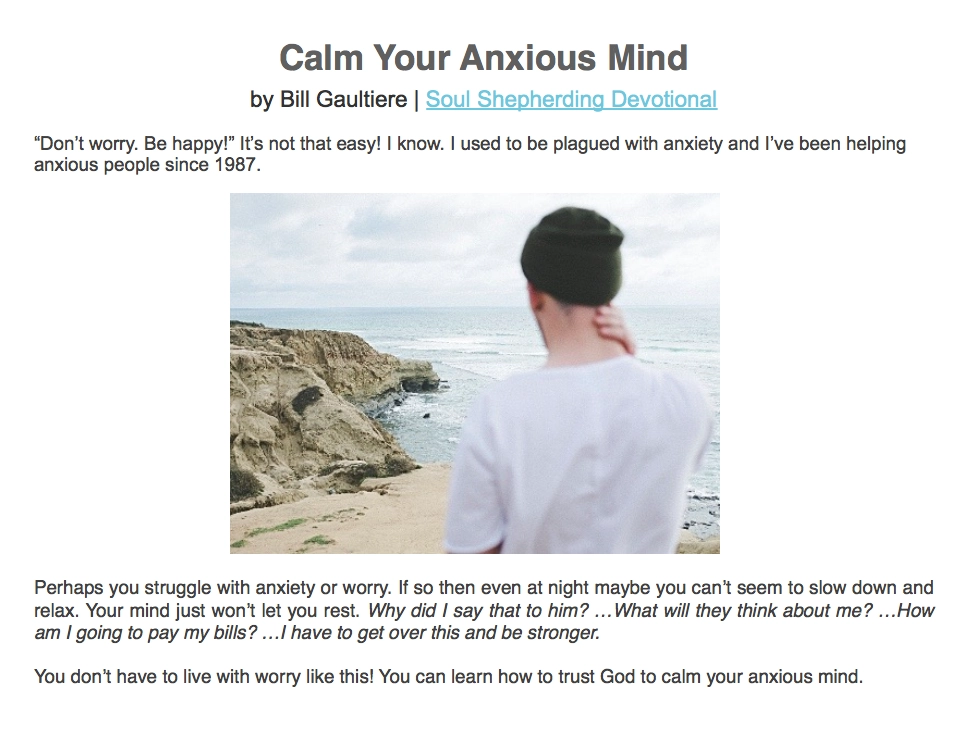 What Readers Say
"When I read your devotions I can hardly contain the joy that bubbles up inside!"
"Thank you so much for the beautiful Bible meditation."
"I relate to the stories you tell. They're so engaging and practical."
"I did the suggested Breath Prayer and I felt the love of Jesus coming into my spirit – I am one of his beloved!"
"I've been plagued with self-recriminations and your devotions help me to trust God's love."
View Past Devotionals
Past editions of the Soul Shepherding Devotional can be viewed from our email archive page.