Soul Shepherding
Soul Shepherding cultivates intimacy with Jesus for pastors, pastors' spouses, ministry leaders, counselors, and missionaries because abiding in the Lord Jesus Christ is the only source of lasting joy and fruitfulness (John 15:5, 11).
Bill and Kristi Gaultiere are the co-founcers and co-leaders of Soul Shepherding, Inc, a 501c3 nonprofit ministry. As Christ-centered Psychotherapists since 1987, they have helped hundreds of people overcome problems with anxiety, depression, compulsive behavior, marriage conflicts, and burnout. As Spiritual Directors they help people to hear God's voice and experience his love.
Their award-winning weekly Soul Talks Podcast receives over 1,000 page views per week and SoulShepherding.org receives over 1,000,000 page views a year.
The heartbeat of Soul Shepherding is "love your neighbor pastor." Bill and Kristi have trained a number of "Soul Shepherding Associates" from around the world who minister to pastors and leaders in their neighborhoods. Whether in an office, coffee shop, or Skype we shepherd the shepherds by cultivating their intimacy with Jesus through empathy and spiritual mentoring.
Bill Gaultiere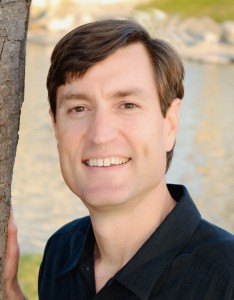 Bill Gaultiere, Ph.D. works full time for Soul Shepherding, Inc., as CEO, licensed Psychologist (PSY12036 in CA), certified Spiritual Director, and ordained Pastor. Also as a consultant Bill has helped to plant a church, bring renewal to a large and declining church, and guide executive teams of churches and nonprofits. The author of four books including Your Best Life in Jesus' Easy Yoke, Bill speaks at churches and Christian conferences and leads retreats and mission trips.
Bill continues to see a few psychotherapy clients from the public under Christian Soul Care. Previously Bill served as a Pastor of Spiritual Formation and the Executive Director a church's lay counseling ministry (training over 1,000 Christian counselors). He also has taught courses in psychology and spirituality at the graduate school level for Azusa Pacific University, Hope International University, and other schools.
"Being with Jesus to become like him" is Bill's personal mission statement, which he brings into the challenges of family, ministry leadership, and personal soul care. God has helped him overcome workaholism and anxiety through his own experience of being in psychotherapy and being personally mentored by Ray Ortlund and Dallas Willard. Bill enjoys playing with Kristi, hiking, jogging, praying the Psalms, reading the classics of Christian devotion, writing prayer poems, and spending extended time in solitude and silence with Jesus.
Kristi Gaultiere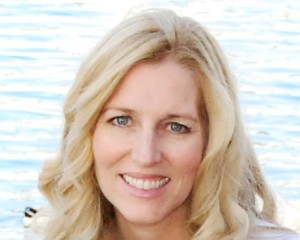 Kristi Gaultiere, Psy.D is a Psychotherapist (LPC4 and MFT29887 in CA) and certified Spiritual Director who has been offering Christian psychotherapy since 1987. She works part time for Soul Shepherding with a special emphasis on caring for pastors' wives and women in ministry. She leads seminars, retreats, and mission trips for ministry leaders, including co-leading many events with Bill. She also leads prayer groups for women in ministry and pastors' wives. She also works part time for Christian Soul Care, providing psychotherapy for the public (people who are not ministry leaders).
"Trusting Jesus and venturing out with him in ministry" expresses Kristi's life purpose. She knows from personal experience of living for Jesus and caring for her soul while juggling being a pastor's wife, mother, and ministry leader. She is grateful for the ways that God has helped her experience freedom from co-dependency and depression through receiving psychotherapy and spiritual direction from others. She has been especially blessed to receive healing prayer ministry, soul friendship, and spiritual mentoring from Jane Willard.
Kristi enjoys having fun with Bill, being part of her adult children's lives, walking around the lake, doing artistic projects, floating on a raft while meditating on Scriptures she's memorized, and going on "TLC Time" (a half day or more of set aside time "To Love Christ.")
Board of Directors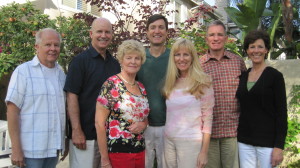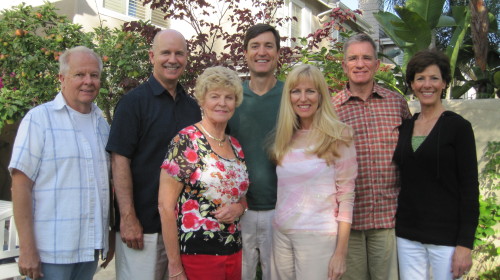 Left to Right: Joe Johnson, Michael Risely, Betty Southard, Bill Gaultiere, Kristi Gaultiere, John Snyder, Margaret Snyder
Soul Shepherding is a 501c3 nonprofit ministry (since July 31, 2009) led by an independent Board of Directors, which Bill and Kristi submit to as unto Christ. The five voting members of the Board include:
John Snyder, Entrepreneur and Business Owner; Dana Point, CA
Margaret Snyder, Bible Study Leader and 12 Step Recovery Sponsor; Dana Point, CA
Joe Johnson, Lutheran Pastor & Heart of the Father Ministries; Lake Forest, CA
Michael Risley, Executive Pastor; Irvine, CA
Betty Southard, Christian Author and Speaker; Newport Beach, CA
The Board ensures that Soul Shepherding glorifies Jesus Christ in all it's activities and finances, which includes the use of an outside CPA and Accounting Manager who volunteer their services. The ministry is funded primarily by tax-deductible donations from individuals, along with fees for services, honorariums, teaching seminary classes, and sales of books. All ministry decisions are based on the answer to the question, "What is the best investment of resources for the kingdom of God?"
Bill and Kristi lead semi-monthly Board meetings as spiritual formation gatherings (not agenda-driven business meetings). Up to half the time of every meeting is spent in Scripture meditation and prayer to encourage us to look to Jesus to lead the business of Soul Shepherding. Every Board decision is treated as a matter of prayerfully discerning God's will.
Testimonials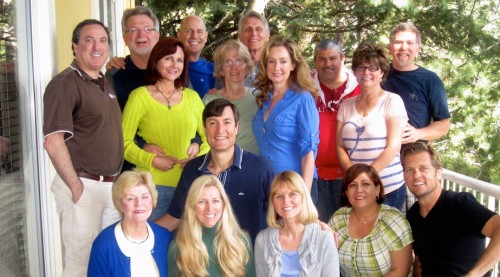 TLC Retreat 2013
"All of our lives we have longed for mentors like Bill and Kristi who would be safe to share our brokenness and stretch our learning curve to grow as apprentices to Jesus. They provide a safe place where we feel listened too, honored, and encouraged to be apprentices of Jesus."We enthusiastically support their ministry on a regular basis."
Joe and Judy Johnson
Pastor and Wife
Heart of the Father Ministries
"Bill and Kristi have been great mentors and friends to us for many years."Bill is the person that most exemplifies Christ to me. Spending time with him is inevitably transformational. He has influenced everything about the way we do ministry. I wish every Pastor and ministry leader in the country could benefit from Bill's ministry."
Robert V. ("Bobby") and Hannah Schuller
Pastor and Wife
Shepherd's Grove Church & The Hour of Power
"Bill and Kristi's example and leadership of connecting me with Jesus Christ has been life-changing!"
Michael Risley
Executive Pastor
Voyagers' Bible Church
"Bill recently led a fruitful day-long retreat with our executive team. The design of the retreat included refreshing times of personal and group prayer, as well as an effective organizational strategy session that Bill helped plan and facilitate. Bill's love for Christ, sensitivity to the Holy Spirit, and collaborative spirit are a tremendous encouragement to our executive team."
Peter Greer
President
Hope International Ministry
"Dr. Bill Gaultiere is uniquely gifted to create a safe environment for pastors to connect intimately with Jesus in prayer, Scripture meditation, and spiritual conversation.  Each time I meet with my monthly soul care group of local pastors I am once again deeply grateful for Bill's willingness to serve us from the overflow of his own walk with Christ."
Ed Salas
Spiritual Care Pastor
New Song Community Church